Free Employee Shift Schedule in Excel
Employee scheduling is an essential part of operations for many types of businesses, especially those that rely on shift-based work. No matter if you're scheduling shifts for bar staff, retail sales associates or nurses, you need an easy and effective way to schedule work for your employees that suits everyone's needs and wishes.
Apart from increasing productivity and efficiency across the organisation, effective scheduling would keep your staff more satisfied, and less stressed about their work. Besides, having the details your schedule all in one place brings a certain peace of mind, making you more confident that the operation is running smoothly and everything is under control.
While it might be tempting to let your staff keep working diligently or not
You might already be looking at one of the many shift scheduling tools and solutions, but perhaps don't feel like you're ready for that change or that your organisation doesn't yet need a dedicated shift planner.
Not to worry, this is exactly why we have created an employee schedule template in Excel.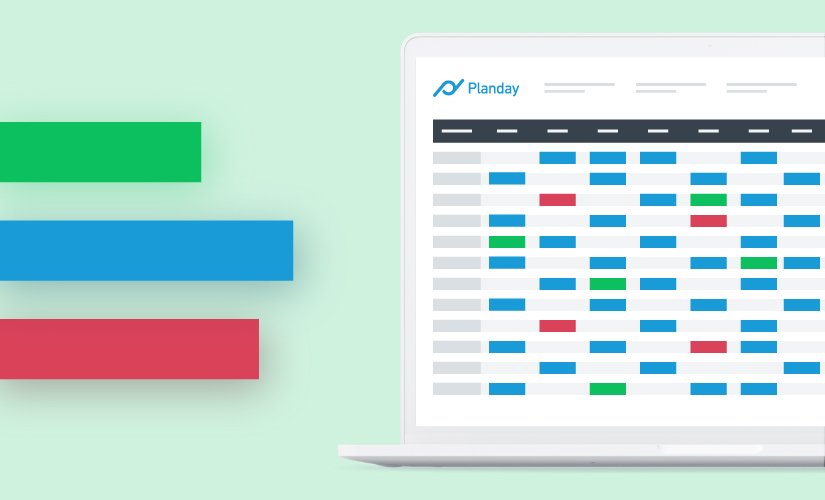 Staff scheduling template in Excel
Chances are, you are already familiar with Excel as a tool used for all sorts of business and admin purposes in your organisation. As the first step up from the conventional, if not old-fashioned, pen-and-paper scheduling, Excel has a great capacity for creating a simple and efficient shift calendar to help you manage the schedule and workload of your employees and the organisation overall.
With this in mind, we created a free Excel employee scheduling template, which allows you to organise your staff's daily shifts, note their absences and sicknesses, all the while keeping track of their workload and pay.


Moving beyond Excel
The free weekly planner template we created is by no means an exhaustive or comprehensive solution to the organisational challenge that is scheduling.
For all its versatility, you can only accomplish so much in Excel and our template might well leave you wanting to customise it further by, say, adding features that allow for shift trading, keeping better track of holidays, scheduling overtime or tracking revenue versus staff costs.
If you find yourself pushing the limits of this scheduling template, you might be ready for the next step – a dedicated shift planning tool that could better serve the needs of your business.

How to create a staff schedule in Excel using our template
Start by downloading our free scheduling and staff planning template below. Following the guidelines you'll find in the template, here are the key steps to get started:
Customise it to reflect the essential details of your business by entering your company name and details of your employees.
Adjust currency and time format settings to match your location.
Enter the start date for your weekly rota, select the relevant employees, assign shifts and incorporate their holiday requests.
To update the schedule for next week, change the date and adjust the shifts as necessary.
Download your free Excel schedule template below

Fill in the form to immediately receive the template - happy scheduling!


How to use the excel template
Video tutorial on how to use the free employee scheduling template for Excel