Blog Overview
12 Customer Acquisition Channels and How to Choose the Right Ones

12 Customer Acquisition Channels and How to Choose the Right Ones
There are two ways to do customer acquisition: broad, or deep.
When you go broad, you spread the word about your business across many different channels, giving you the benefit of really "owning" your brand's reputation.
When you go deep, you make a lasting impact on a smaller number of people, and you have the ability to become well-known on one channel with a specific audience.
Obviously, it would be ideal to do both: become well-known on a variety of channels and draw customers in from everywhere. Unfortunately, only the really big brands can afford to do both.
So how do you choose the best channels, meaning those that will give you the most publicity with your ideal prospects and ultimately draw in the most new business? Here's a list of customer acquisition channels, both online and offline, to help you put together your perfect marketing or ad campaign.
Offline Customer Acquisition Channels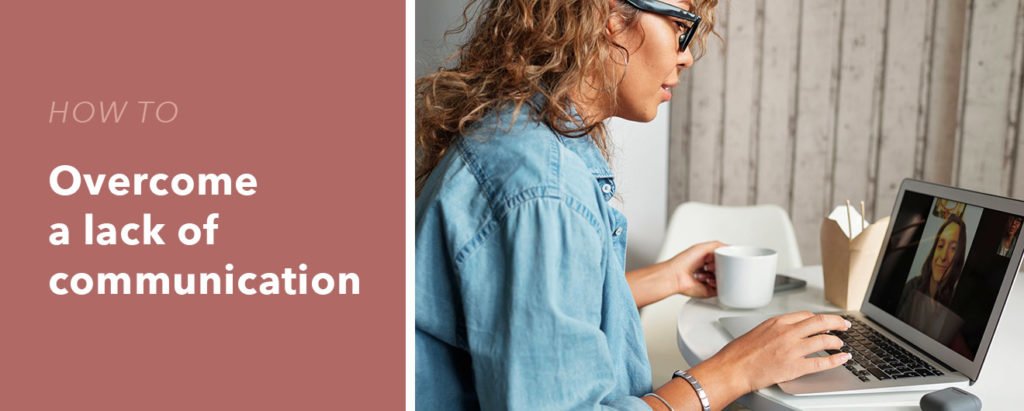 Print ads include everything from newspaper and magazine ads to direct mail advertising. With print ads you have some, but not much, control over targeting. For example, in the US, the postal service's EDDM program allows you to mail advertisements to all addresses within a specific radius, which is ideal for businesses who want to target local customers. 
When you run a print ad in a media publication, you have the benefit of getting your message in front of a specific type of person. Like if you offer horseback riding lessons, your ad may resonate in an equestrian trade magazine.
Try it: Make a list of periodicals that might be a good fit for your brand. Look at press kits online to get a sense of which demographics each publication caters to. If you're targeting customers by location, check if your postal service offers help with direct mail campaigns.
TV and Radio
Paid acquisition channels like TV and radio tend to come with higher price tags. But for the right business, these are still excellent channels for attracting new customers. Businesses who target local markets are likely to get the best results from these channels, as well as larger companies or franchises who appeal to a broad market.
Try it: Contact a local agency to get an idea of pricing for TV and radio ads, or contact these outlets directly to learn more about who you might be able to reach on these channels.
Events 
Although attending or hosting an event may require a lot of planning, the payoff is worth it. Events put you in direct contact with your potential clients and have the unique power of putting a face (yours) to the name of your business. In an increasingly digital world, you can stand out from your competition by showing up in person to sell or demonstrate something to a crowd of eager viewers.
Try it: Search for existing industry-related events in your area. Consider hosting an event, like a cross-promotion with another local business that shares the same target market as you.
Trade shows
Trade shows can be expensive  for vendors, but it's a fair price to pay in order to get your message seen and heard by your perfect customer. If you have a "niche" product or service that isn't applicable to the mass market, a trade show may be the perfect place to find your people. 
Try it: Think creatively about trade shows that might be a good fit. If you're a high-end cocktail bar, a national bar convention might be great, but a local food and beverage expo may be an even more lucrative way to connect with future regulars.
Cold calling
Cold calling gets a bad rap, but there is a good way to go about it. The number one rule is to not buy a phone list or email list from a third party. Not only does this go against GDPR law and other privacy regulations, but people are extremely wary to do business with you if they haven't consented to receive messages from you. Instead, hand-pick your leads and use public contact information to get in touch, or direct message your leads through social media platforms.
Try it: Be honest and authentic in your interactions. You know what it feels like to receive a mass message from a strange company, and how easy it is to delete this type of message. Differentiate yourself by paying attention to detail and seeking to serve your lead before selling to them.
Community activism
Community activism is a great way to strengthen your PR image while bringing in valuable new business. Customers often reward companies with their loyalty when these companies demonstrate that they value social responsibility and outreach.
Try it: What do you believe in? What issues do you care about? Identify opportunities that align with your mission as a business. This might mean showcasing the sustainability of your products, partnering with a local school or nonprofit, or volunteering your time and your employees' time to help with charitable causes.
Online Customer Acquisition Channels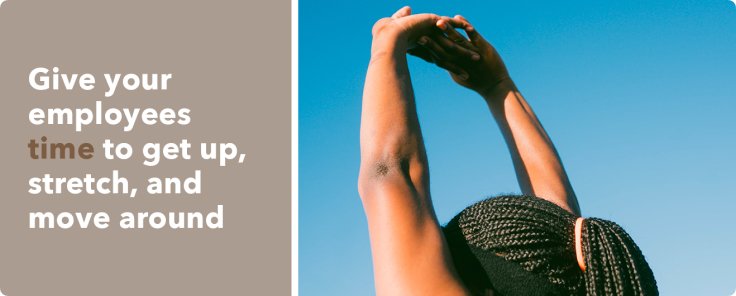 A website is one of the most popular channels for gaining new business, with one study showing the majority (89%) of businesses use their website for customer acquisition. From offering your new leads valuable information to providing deeper value to existing customers through subscriptions and loyalty programs, there's no limit to what you can achieve with your website.
Try it: Improve SEO on your site to help it rank higher in search results. Because 81% of people conduct a Google search before making a big purchase, keeping your site fresh and error-free can be a major boon to business.
Blog 
A blog is great for your brand in multiple ways. Search engines favor sites that are frequently updated, so by adding a new blog post on a regular schedule you can stay competitive in search results. In addition, you can use your blog to build an email list, nurture leads, and keep your brand top-of-mind with readers. For inspiration, check out a few of our favourite blogs.
Try it: Add a blog to your site. Create a topic hierarchy based on your target market's interests, avoiding overly promotional posts. The more you can make your blog about solving your audience's problems and offering them value, the greater the chance your readers will convert into customers.
Email
Email is an evergreen marketing channel. The average open rate for branded emails is 21%, which bodes well for businesses across all verticals. While email can be a great channel for nurturing existing leads into customers, it can also help with customer retention by keeping your brand fresh on recipients' minds.
Try it: Create opportunities for users to "opt in" to start building your email list. Offer them free resources through social channels, coupons or discounts, a blog subscription, or a special offer in exchange for their email. If you have a physical location, ask for the customer's email at the point of sale.
With 3.8 billion people using it regularly, social media can be one of the most lucrative marketing platforms for businesses. You can create organic posts to advertise to your existing following, or you can pay for ads on any of the major social channels (Twitter, Facebook, LinkedIn, Instagram, and TikTok) to broadcast your message to new audiences.
Try it: Identify which social platform makes the most sense for your business. For example, B2B companies may find the most success on a work-oriented platform like LinkedIn, while a company with a visual product and young target market may do better on Instagram.
Search and display
Paid search is the most popular channel for customer acquisition, according to one survey. Both search advertising (PPC) and display advertising are effective at attracting customers through each stage of their journey. Google and Bing both have their own advertising platforms, so you can choose to purchase ads on either (or both).
Try it: While PPC search ads are a great way to "own" your brand online and spread awareness, they're best paired with a strong SEO strategy as well. Display ads are excellent for remarketing to customers who have already interacted with your brand and need another nudge to make a purchase.
Affiliate and Influencer Marketing
Although these are two entirely different strategies, they both involve creating partnerships with other people to spread the word about your brand. Affiliates serve as an extension of your sales team, sharing information with leads about your product or service. They often promote your business using content that you create and provide for them. Influencers are individuals who are popular with your target market and drive sales for your business by sharing their experience using your product or service.
Try it: Potential affiliates and influencers have one thing in common: they both have access to people who are likely to become your customers. Identify individuals who are well-known or well-connected in your industry. You can often find them on social media or quoted in industry publications. Send them a valuable offer; affiliates earn commissions on each sale they make, while influencers often provide a single review or social post about your business in exchange for a free sample of your product or a fee.
Tips for choosing the right acquisition channels
1. Assess what your competition is doing
Your competition may not have all the answers, but it is helpful to see what others in your industry are doing well and how you might emulate or improve upon that. The easiest place to start is with your competitors' social channels. What kinds of content seems to be getting the most engagement? What kinds of ads are people responding to? This will clue you in to what might work for you, as well.
2. And where they're falling short
If you've identified a channel where your ideal customers live, and your competitor doesn't have a presence there, you may be able to maximise the opportunity by focusing your efforts in that area.
3. Consider your budget
Traditional acquisition tactics like print media, television, and radio are as powerful as ever, but they're far more expensive and rigid than their digital counterparts. If you're on a tight budget, experiment with affordable tactics like organic content marketing, social media advertising, cold calling, and community events.
4. As well as your goals
Do you need to scale aggressively? If so, you will need to diversify your acquisition channels. Alternatively, if you are trying to attract a specific type of customer,  your effort will be better spent fostering deep relationships with clients rather than casting a wide net. 
5. And your target audience
Your audience is key. You could be an expert in acquisitions on a specific channel and still fail if your target market doesn't spend any time there. So, where are your customers hanging out?
6. Start off with three channels, max
The more complex your customer acquisition strategy, the harder it will be to stay focused and make the right adjustments. Quality is far more important than quantity.
7. Test one new acquisition channel at a time
It can be difficult to cut through the data and the noise while juggling many different acquisitions strategies. To make things simpler, introduce new acquisition channels one at a time and compare them to what's already working. Give them time to play out and respond to your adjustments, too. It may take several weeks of adjustments for your Facebook or PPC campaign to result in clicks and conversions.
8. Consider paid acquisition channels in the short term
Paid acquisition can be very lucrative, but it's no replacement for owned and earned media strategies that pay off for years to come. Allocate part of your budget to paid channels and experiment to find which ones have the highest ROI, then focus on optimising those channels. Even if you don't have much for an ad budget, you can run most digital campaigns with as little as $5 per day.