Restaurant Employee Handbook: How to Write Yours
Whether you've recently opened a new restaurant, or you've been in operation for years, an employee handbook is one of the most efficient ways of training your employees in following the right procedures, right from their very first day at work.
What is a restaurant employee handbook?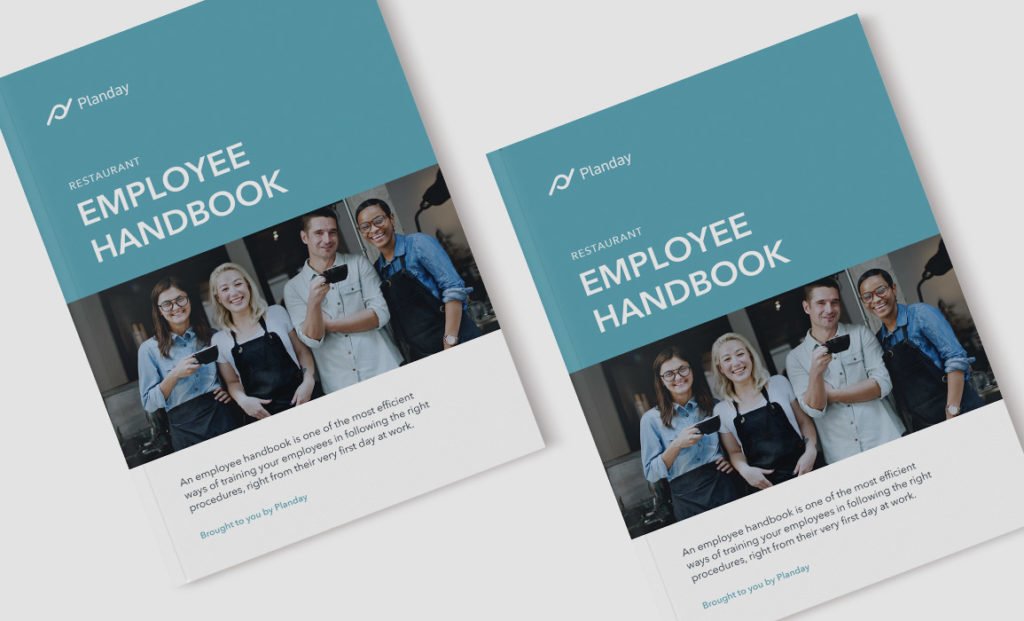 In the simplest terms, an employee handbook is a document that explains who you are as a restaurant, how you function and what you expect from your new hires. It can also be used by employees as a reference point throughout their time working at your restaurant.
It can go by different names, such as an employee manual or staff handbook. (Or, you can always come up with a unique title for yours — be as creative as you like!)
What should my restaurant employee handbook include?
Among other things, your restaurant's employee handbook should cover everything from applicable labour laws, dress code and safety policies to your code of conduct and rules around holidays — in short, anything that concerns your employees' working conditions.
It should also:
Set clear expectations for new employees
Ensure compliance with national labour laws
Highlight policies specific to your restaurant (such as policies around staff scheduling and shift changes)
Set out compensation expectations
Offer a roadmap for dealing with employee issues
Your handbook is also your chance to showcase your restaurant's missions and culture.
Finally, and perhaps most critically, it functions as a protection for both you and your staff members in case of potential legal disputes.
How important is having an employee handbook for my restaurant, really?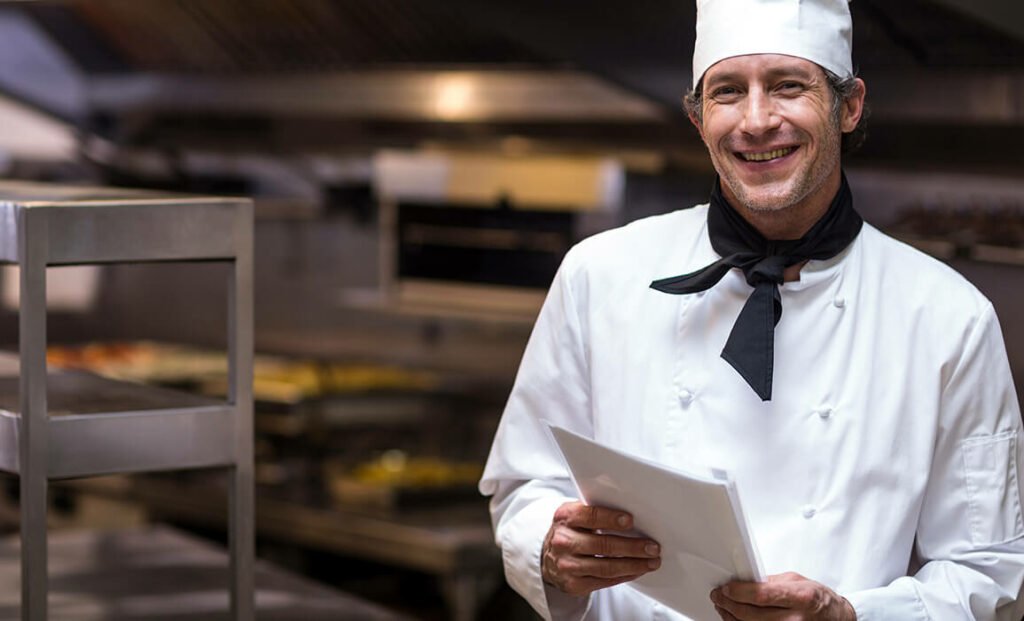 Your handbook is an essential communication tool to help day-to-day operations run smoothly.
As a restaurant owner or manager, you might only have a handful of employees. As a result, you might wonder whether a handbook is overkill. But that's not the case. While you may have more face-to-face time with your employees, you still should have an employee handbook to make sure everyone is on the same page.
Getting started with your employee handbook
Step 1: Get up to speed with employment laws
Before getting down to writing your restaurant handbook, you'll want to verse yourself fully in the ins and outs of employment laws as they apply to your business. These will go a long way in determining what needs to be included in the final version of the handbook.
Step 2: Look for examples of restaurant employee handbooks in your area
If you're looking for some inspiration when getting down to the actual task of writing your employee handbook, it's worth taking a look at examples of handbooks created by other restaurants, either online or through your personal network.
Step 3: Grab this free restaurant employee handbook template
Even if you know the minutiae of what needs to go into an employee handbook, it can still be hard to envision what it's supposed to look like once everything comes together.  That's where our restaurant employee handbook template comes in handy.
With that out of the way, we'll cover the six elements you should include in your employee handbook, whether you are writing your first handbook or reviewing and revising your current one.
1) Appearance and dress code
First impressions are always important. That's why you need to set some standards for how you expect your employees to dress at work.
Now, since you have to take several job functions into account, for example chefs, waiters, bussers, and dish washers, you need to have the corresponding number of appearance standard sections in your handbook. However, some elements are relevant to everyone:
Shoes. What colour? Do you provide them? Are they a special kind of shoes?
Uniform. What colour? Do you provide it?
Personal cleanliness and grooming. Take hair, for example. Do they need to have it up? Do you approve of facial hair? And fingernails — is polish allowed? What about perfume?
Jewellery, tattoos, painted nails and piercings. Is it OK to have these on display?
Normally, it will be quite clear to you what standards you need in this section, as this has much to do with the look and style of your restaurant — i.e. is it more casual rather than formal? Either way, you'll want to ensure your staff's look is "on brand".
2) Code of conduct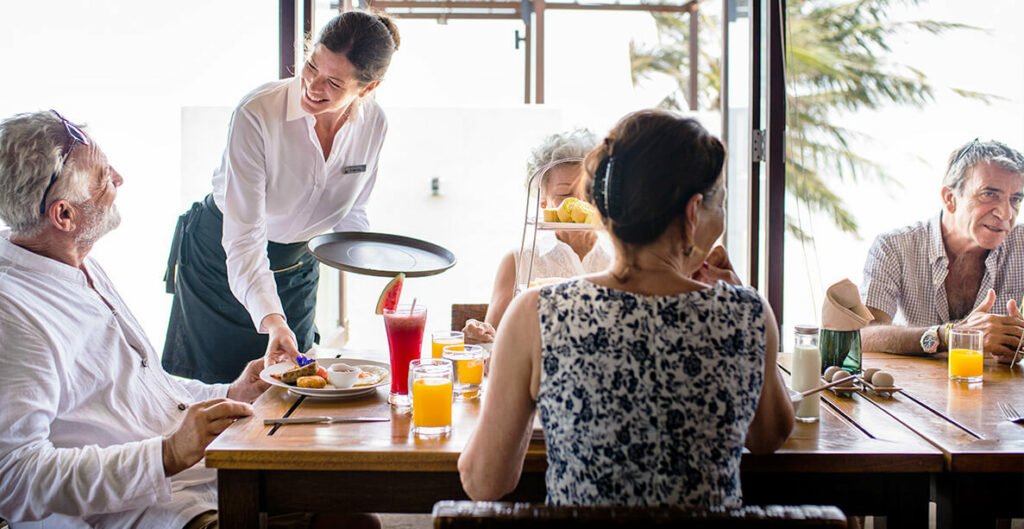 Communication with customers
To stay in line with the point made above, your customer service standards need to be taken seriously. As the age-old saying goes, the customer is king. Depending on your restaurant brand, you may have several different interaction cues to which your employees can resort. A good idea is to set some standards regarding customer complaint handling; what do you do if the customer complains face to face? Or what do you do if he calls to say exactly what he thinks? Also, how do you greet your guests — do you shake their hands, do you seat them, do you inform them of today's specials right away…?
As you know, there are many different approaches to good customer service, and it's very important that you make sure your employees understand and accept the ones that you have chosen.
Interaction with fellow employees
Your handbook should make it abundantly clear that it goes against restaurant policy for any employee to verbally or physically harass or discriminate against another staff member.
The last thing you want is for your workplace to turn into a toxic environment, so ensure you've clearly stated what qualifies as harassment and what individuals are to do in the unfortunate event that they become a target.
3) Food safety
If one area of your handbook deserves a lot of attention, it's this one. As you're operating within an environment in which the transfer of bacteria can cause severe health issues, everyone has to follow and agree on safe food handling procedures — according to local health laws and regulations.
There is no excuse for not washing your hands after using the restroom, smoking or sneezing. There is no excuse for not cleaning the tables after a finished meal. And there is no excuse for not keeping the kitchen (utensils, equipment and floors) clean at all times.
Luckily, much of this falls under the category of "common sense", so these requirements shouldn't be too difficult to live up to – however, you still need to emphasise how important they are, and set standards to match. By this token, sick employees should be encouraged to stay home so as not to infect other employees or customers.
4) Benefits / perks
This section might be more important in the restaurant business than in most other areas of business. While it should include sections on requests for time off, overtime and holiday leave, as well as healthcare and any training and development supplied by the business, there should also be a focus on employee meals.
It's very common for restaurant managers to allow employees to have a certain amount of food and drinks for free or at a discounted price while they are working. Emphasising this part will make your employees feel appreciated and valued, and they might be even better at pushing certain items on the menu after they have tasted them themselves.
However, the most important aspect of this section is actually that you will avoid theft! Let's be honest, a banana or a cup of tea once in a while won't hurt your restaurant. But if your employees choose to consume sandwiches, main courses or expensive wines on a regular basis, then you will lose money! That's why this small topic is an important piece of the bigger puzzle.
5) Work hours / payroll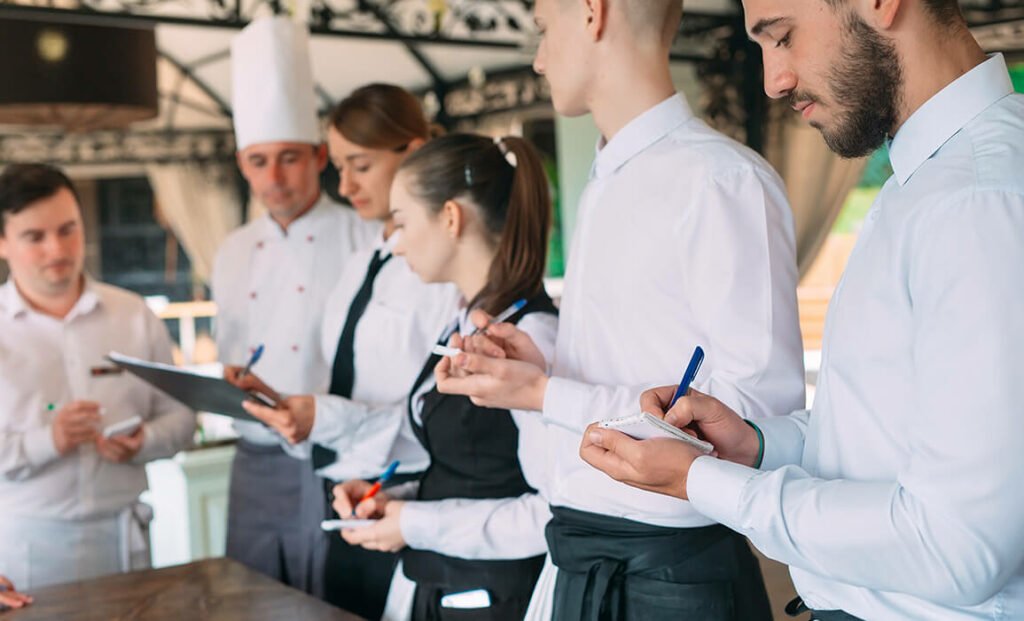 Since it's very common for restaurants to employ part-time workers, and since you're covering many job functions, your employee manual needs to cover any applicable national employment law to protect your workers' rights. It might sound like a matter of course, but there are still some restaurants out there not living up to the legal requirements which will cost them greatly if found out!
6) Social media policy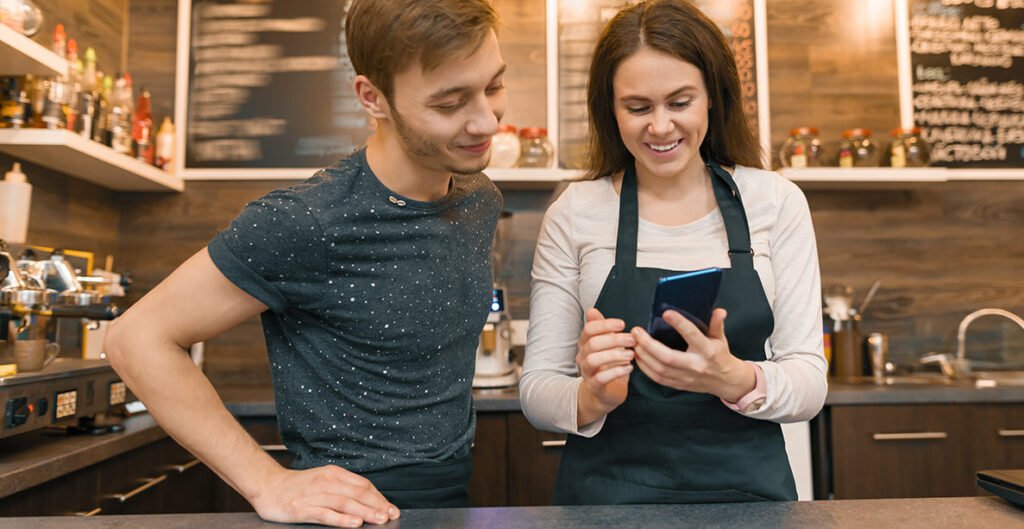 This is one of the newer additions to restaurant staff handbooks but nonetheless very important. We can't avoid Facebook, Twitter, Instagram, TripAdvisor, etc., either in our private lives or in our workplace. Staff commenting, sharing, updating, posting or tweeting about your restaurant can be good marketing but can just as easily be damaging to your business.
Set some standards for what is and isn't acceptable to send out into the interconnecting world where your former, current and future customers and suppliers will be watching, and make sure that your employees know and understand the guidelines.
What else to include in your employee handbook
While your handbook's content and level of detail is ultimately down to your own needs and preferences, an effective employee handbook may also include:
A welcome message (include a brief history of the restaurant here).
A disclaimer that the handbook does not constitute a contract.
An additional disclaimer stating that the policies outlined are subject to change.
What to do in case of emergencies.
The process for raising grievances in the workplace.
How performance is assessed.
How cash is to be handled.
Your restaurant's policy on drugs and alcohol consumption.
A signature page to be returned and indicate the employee fully understands the information contained within the handbook. This is important especially in the event of any wrongful dismissal cases that could arise down the line.

Finalising your restaurant employee handbook
Don't forget, as with everything your restaurant does, presentation is everything. While you don't necessarily have to have a professional graphic designer on hand to create the handbook, you'll want to format it in a way that makes it easy to read and refer back to for key info.
Keep the tone as welcoming and positive as possible and explain the rationale behind certain policies — this will foster stronger employee buy-in. Steer clear of jargon, legalese or robotic phrasing, such as referring to "the employee". Use "you" instead to make it feel less abstract or passive. A digital version might also be a better idea than a hard copy. Printable versions will incur additional costs as policies change.
Lastly, another good idea is to hire a lawyer who will make sure you live up to all the legal requirements within payroll, breaks, termination of contract, discrimination etc.
In addition to your employee handbook, setting Key Performance Indicators (or KPIs) are another valuable tool in strategic planning for a budding new restaurant. For more on this topic, check out our blog post for the most important KPIs every restaurant should measure.