New product update
We're pleased to announce three exciting Planday product updates!
1) Users can now switch between different Planday accounts from the app, 2) managers can pay employees by the shift or by the hour, and 3) managers can now see revenue in the context of the schedule.
Multi-account & feedback section
Many Planday users have multiple jobs that use Planday as their scheduling solution. Before now, users would have to log out of one account and log back in with another.
Now users can have multiple accounts stored in their Planday app, which makes switching between jobs quick and easy.
To switch accounts, got to More > Switch Accounts.
The new feedback section allows all managers and employees to report issues or provide feedback. We hope all users submit feedback so we can learn about problems faster and implement changes you care about.
Pay per shift
Many of our hospitality customers have requested a pay-by-shift feature, and we're excited to say it's finally here! Managers can now pay by the shift, instead of by the hour.
This update also includes changes to the payroll export. Now the payroll export clearly shows what an employee should be paid for a shift, regardless of their wage type.
Revenue in schedule
Customers can now see revenue and budget information in the context of the schedule that generated that revenue. For example, you can see the revenue and budget information for the week of June 20, and what the schedule looked like for that week.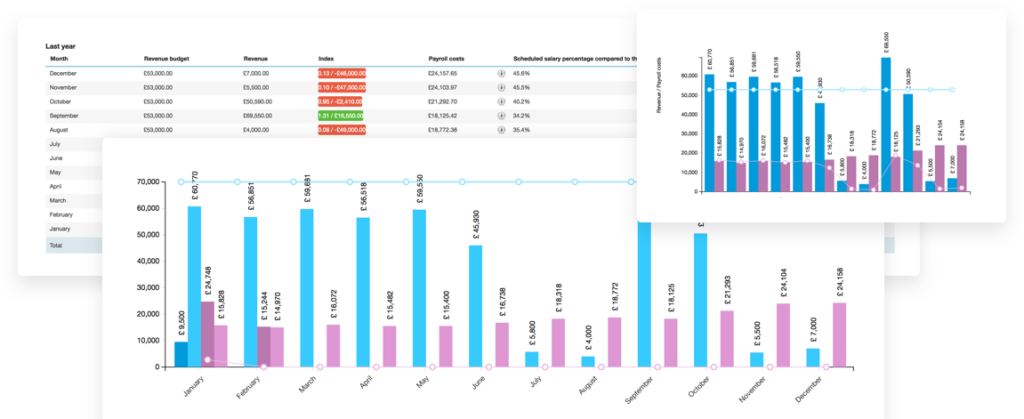 Both the app and the web update are available starting today. We're excited to hear what your experiences are with the new updates! If you have any feedback, please submit it through the app.
Do you want to check out the changes for yourself? Sign up for Planday now
Happy scheduling!