Blog Overview
How tracking costs and revenue took the guess-work out of a Copenhagen restaurant's planning

How tracking costs and revenue took the guess-work out of a Copenhagen restaurant's planning 
Steak, seafood — and "spit-balling" — by the Baltic Sea 
When Israel Karasik and his business partners started The Fat Pike in Copenhagen, they "spit-balled" that affordable steak and seafood in Islands Brygge — Copenhagen's old port district — was something the market needed.
"Surprisingly enough, there aren't that many seafood restaurants in Copenhagen," Israel says.
"Spit-balling" — something Israel says is his American way of guessing what the market needs — brought together steak and seafood to create a Boston-style oyster bar by the Baltic Sea.
"We thought it was strange that seafood is expensive. A dozen oysters should be within financial reach — even if it was 'just' a Tuesday," he says.
"We believe value for money is not about dumping prices, but providing a great experience with a small bill.
"Our chefs are passionate about the informal kitchen, without any fear of deep frying and barbecue. We have a great respect for our raw materials, which are often best served with a minimum of preparation."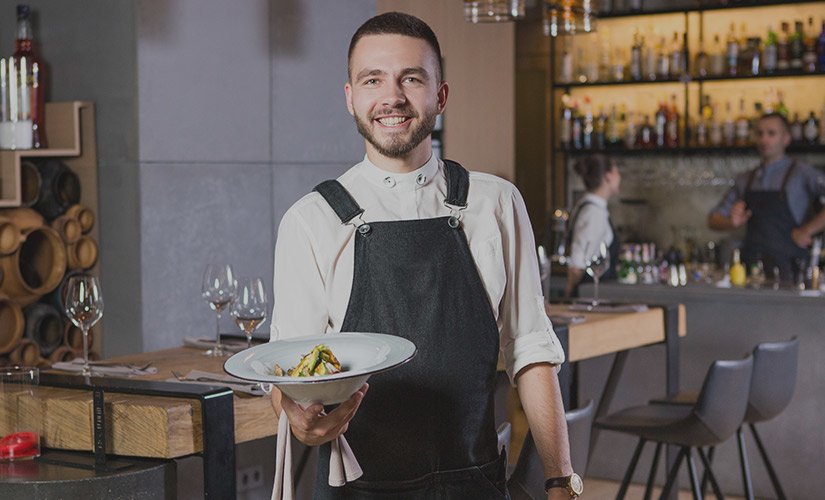 So how does Israel help manage his costs and revenue to keep bills small for his customers?
While minimum preparation of raw materials is the secret to The Fat Pike's success in the kitchen, embracing technology and tracking costs — instead of his somewhat rustic spit-balling technique — is his tool to better manage his costs in the restaurant.
"We use a lot of part-time and hourly employees, which is great with Planday," he says. 
"Tracking of costs, vacation requests, it's benefits are countless. It's an amazing tool.
"Before that it was literally the schedule on the wall — that seems really old-fashioned now."
By inputtingthe cost of open shifts into planning— a new feature recently rolled out by Planday — Israel takes the guess-work out of catering a party, managing a busy restaurant, trying to get new customers through the door (and a pizzeria at another site) and knowing for sure how many staff he will need to staff a shift based on previous shifts.
"It really helps with payroll. It gives you the information that you need, immediately," he says. 
"You can see what it actually means when you have an extra person on — the cost impact it has on your business.
"I think I know what the shift needs in terms of staff. But it's one thing to just spit-ball it, as we say in the States, but you're just throwing a dart with your eyes closed. 
"It's another thing when you can actually track and see, 'ok — this many hours!"
"So we can look at our labour costs every day — and our food cost and our beverage costs — compared to our income. And all these things are joined up, so it's an integral part of our tracking." 
Do you have an open shift but still need to budget for it manually to make things add up?
We know — just like The Fat Pike — you might have an idea about how much it will cost, but eventually you're going to have to pay someone for that shift. And the more information and the cost benefit of that decision you have, the easier it is to make everything actually add up the way you want.
That's why you can now input the cost of open shifts directly into your schedule display.
So, now when you create an open shift, you can see your actual payroll costs and the impact that has on your bottom line. This gives you the accuracy you need to assign and account for shifts. All in one spot — in your Planday.
Want to know more? Watch our video!